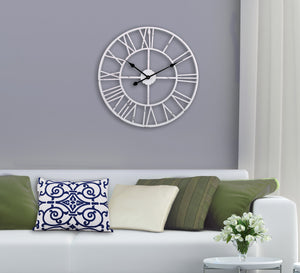 This summer is HOT and only getting hotter. A lot of us are spending time indoors more than expected to avoid the sweltering heat by sitting in our shady sunroom with the ceiling fan spinning, and a glass of cold tea sweating on the patio table. While your body is completely relaxing, you may be wondering, as you look around, if it's time to spruce up a room or two in your home. If that's the case, Utopia Alley would like to offer a suggestion—wall clocks. Seems with all the technology at hand a wall clock might be outdated, smartphone's and all that, however,...
---
• home decor fashion • pillows • style trends • Throw pillows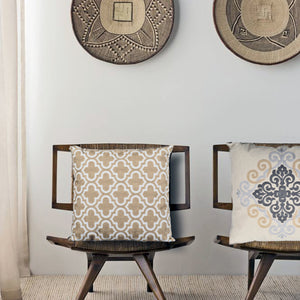 Craving change? For an instant makeover, add a throw pillow (or three).
Deliver a bold color statement with a vibrant throw pillow and transform an entire room's decor or use a more subtle pattern or color mix and accent and amp up your room's style.
Here are some expert tips from experts and Real Simple magazine:
Pillow number and placement: Go for an odd number, like three or five, rather than more traditional pairs. A few big pillows look cleaner than a jumble of smaller ones, which can seem like "too much punctuation," says T. Keller Donovan
 Styles shown are Utopia Alley Kassia (left) and Lizal (right)
---
• fall trends • home decor fashion • style trends
You've probably heard that the trends for home often filter down from the Apparel fashion world. And maybe you've been astute enough to pick up on a few specifics.. like the cobalt blue that invaded the home decor world recently. 
Rebecca Taylor Spring 2015 Runway | Home of Mandy Kellogg Rye, Waiting on Martha 
But have you seen the website dedicated to this? ....Read more