• home decor fashion • pillows • style trends • Throw pillows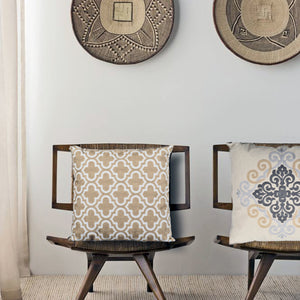 Craving change? For an instant makeover, add a throw pillow (or three).
Deliver a bold color statement with a vibrant throw pillow and transform an entire room's decor or use a more subtle pattern or color mix and accent and amp up your room's style.
Here are some expert tips from experts and Real Simple magazine:
Pillow number and placement: Go for an odd number, like three or five, rather than more traditional pairs. A few big pillows look cleaner than a jumble of smaller ones, which can seem like "too much punctuation," says T. Keller Donovan
 Styles shown are Utopia Alley Kassia (left) and Lizal (right)